Author |  Speaker |  Educator
Shirley Russak Wachtel is the author of A CASTLE in BROOKLYN, the moving story of a Holocaust survivor whose dream of building his own home and raising a family in Brooklyn is threatened when unexpected tragedy occurs. This highly touted debut novel reflects the aspirations of anyone who dreams of a better life. Other of her books include THREE for a DOLLAR, an anthology of her short stories, THE STORY of BLIMA, the journey of the author's mother in the Holocaust, IN THE MELLOW LIGHT, a book of poetry, and several books for children. Her short stories and poems have appeared in various literary journals. Born and raised in Brooklyn, Wachtel is now a college professor in New Jersey where she lives with her husband, Arthur. She has earned a Doctor of Letters Degree from Drew University, and in 2017 she received the Middlesex County College Scholar of the Year Award. But her proudest achievement are her three sons and two granddaughters, Zoey and Emmy.
Interview 8-29-19: Dr. Shirley Russak Wachtel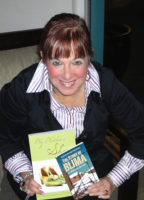 You're listening to Preferred Company with Joel Markel, president and founder of Preferred Home Health Care and Nursing Services, Fran Holinda and guest, Dr. Shirley Russak Wachtel. Dr. Wachtel is an author, educator and novelist. She's discussing her critically acclaimed novel, "My Mother's Shoes". The book is a memoir which recounts the life of her mother growing up in Poland and then being torn away from her family during the holocaust. Plus, the impact of this heartbreaking and catastrophic event which not only transforms her life, but generations to come. You'll hear how her Dr. Wachtel has been shaped as a result of her mother being a holocaust survivor, why she was and still is afraid of the world and how to overcome personal discrimination, surviving challenges and war.