Amy Dagliano–Founder of Rowan Tree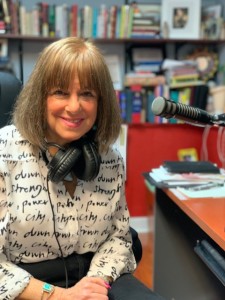 Hello Again–As we weather through the storm of Covid 19 and look forward to sunnier days ahead, I am delighted to introduce Amy Dagliano, founder of Rowan Tree.  I have known Amy for several years, and she continues to inspire me with her energy, creativity and knack for innovation.  I hope she inspires you too!
Amy is a heart-centered  leader, a business owner, a culture changer, and an idea generator.
Together with her best friend of 16+ years, she co-founded Rowan Tree, a coworking and cogrowth community space for women, open to ALL. Here she has created an environment that is warm, inspiring, and inclusive. She leads with empathy, love, and grace and she harnesses the power of women supporting women to create a space like no other in the Northern Virginia region.