Meet Ace Marrero– Actor, Producer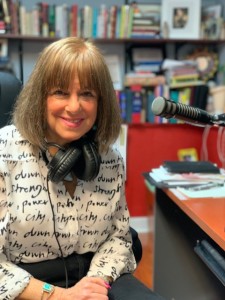 New Jersey's ACE MARRERO—ACTOR, PRODUCER Extraordinare!
Ace Marrero is a New Jersey-born actor, producer whose fame is skyrocketing.  As an actor, his recent credits include Action/Sci-Fi thriller, INTERPRETERS, HBO's reboot of PERRY MASON, a national Facebook commercia,l as well as RIDE ALONG 2, SLEEPY HOLLOW, SCORPION, CRIMINAL MINDS, THE LAST HEIST & ROADSIDE,  to name a few.
As a producer Ace has developed and sold films internationally through his company SWIM WITH THE FISH PRODUCTIONS.  One of his most recent projects, SHAME OF THRONES: THE MUSICAL, an original stage show parodying the hit show GAME OF THRONES, had a multi-city run, including an extended viewing at the Jerry Orbach Theatre, in NYC.  Ace toured with the production and originated the role of KHAL DROGO.
Ace currently lives in Los Angeles with his wife, Erin Stegeman and his children Adolfo and Alma, along with their first fur baby, Wolfy.