Meet Gert Coleman–Gardening Guru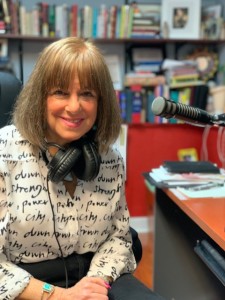 Happy Spring!–Back to outdoor living?  Meet Gert Coleman, a Gardening Guru featured in my latest podcast, at shirleywachtel.com.
Passionate about herbs, Gert Coleman loves, grows, eats, and reads avidly about them. Retired Associate Professor of English at Middlesex County College in New Jersey, she lives on 106 acres in Middlefield, New York where she and her husband are fixing up another old house, training a new puppy, and planting herbs, flowers, trees, and at-risk native plants. She edits the IHA Herb of the Year™ books (Cilantro & Coriander; Hops: Brewing and Beyond; Agastache: Anise Hyssop, Hummingbird Mints and More; Rubus; currently working on Parsley), and frequently writes about the legends, lore, and poetry of herbs.  Gert is truly a one of our EXTRAordinary People!
Until next time, stay healthy, safe, and hopeful.
–Shirley