Hi Everyone!–Last evening, my son, Charlie, and I were the the special guests at a fundraiser celebrating 40 years of Chhange, the Center for Holocaust, Human Rights & Genocide Education housed at Brookdale Community College.
The evening was entitled, "Generations Writing for Right."  Chhange is an amazing and worthwhile organization which conducts presentations, exhibits and outreach for schools and the community. Educating over 25,000 individuals each year, they enable all to become "active and involved global citizens." I was incredibly proud to be a part of this inspiring and fun evening, and to meet so many of the individuals responsible for keeping Chhange such a vital organization.  The highlight of the evening, many would agree, was my son Charlie's discussion of his evolution as a writer and how he, and his partner, David Rabinowitz won the Oscar for Best Adapted Screenplay for BLACK KkKLANSMAN.  After viewing a trailer for the Spike Lee film, all were eager to ask questions about his experience.  I also was delighted to speak about my parents' ordeal as survivors of the Holocaust and my role as a college professor and writer in bringing the issue of tolerance to the forefront.  Charlie signed a copy of his screenplay and I signed copies of my novel, MY MOTHER'S SHOES for donors.
Special thanks to Dale Daniels, Chhange's Executive Director, and the host committee for inviting us to share in this gala evening, and to George and Vita Kolber for hosting at their magnificent home on the Navesink River.  I would advise everyone to buy a copy of George and his brother, Charles' novel, THROWN UPON THE WORLD, the true saga of two families brought together during World War II in Shanghai, and how they were split apart.  This novel was available last night, and I have already begun reading my copy!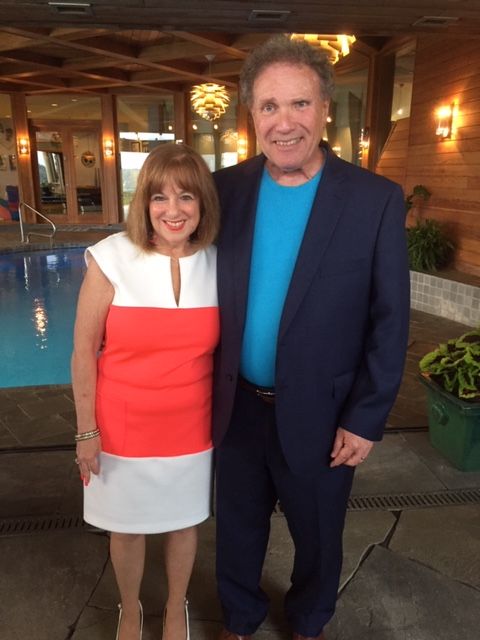 I am so grateful too that my family was there (although we missed Howie and Jaime who were in DC) to support Charlie and me.  My love and thanks go to my brother and sister-in-law, Jack and Emily, and my son and daughter-in-law, Brad and Elisha.  And of course, my husband, Arthur, who is always by my side.
Till next time,
Shirley